About Us
With 12 years experience supplying Visitor Management systems, Access Control and ID Card products. Our experience will be invaluable to you implementing any of these systems.
Company Background
Visitor Management Ltd was founded by Malcolm Humphreys in 2001. Having over 15 years experience visiting many business premises selling technical printing solutions, Malcolm Humphreys recognised that there was an opportunity to break into the security industry with the launch of a software based visitor management system for reception desks.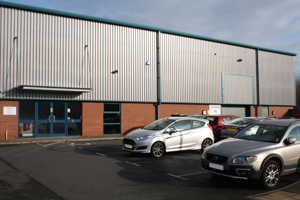 Malcolm Humphreys launched the first system – VMLite – in August 2001 and reaped huge success with our first client being the prestigious venue of the Tate Modern Gallery.
Since then we have developed our visitor management systems and have diversified into, access control, ID card production and consumables and our newest addition bespoke printed lanyards. www.weprintlanyards.com
Our latest Visitor Management System is VMEasy. Being browser based customers are reaping cost savings by being able to distribute the system to everyone's desktop as a browser short cut. The VMEasy platform can support touch screens, bar code scanning, door access control, room booking and car park management.
To date we have over 2,000 customers throughout the UK, USA, Canada and Australia and have experienced rapid growth year on year driven by reputation, our high standard of customer service, repeat business and our loyal consumer base.
Visitor Management Ltd has also diversified into other product areas. To see what else we can supply take a look at these links.
We Print Lanyards - Lanyard printing and customisation service
ID Webbureau - ID Card design and print service
ID Verify - ID verification service